Karen Collins
Oil Paintings
skip straight to:  
Karen's latest art
-
Landscapes
|
Seascapes
|
Stockroom
|
Sold Paintings
---
About Karen Collins, Landscape Artist
(click to expand)
Currently Painting ...
Following on from last year, I am contunuing with my landscapes of bushwalks and hikes undertaken during the last 10 years and hope to invite the viewers to consider life's challenges and how they can be compared to climbing mountains or undertaking long arduous walks. Some of the paintings created last year were entered into interstate art competitions, with a successful entry at the Camberwell Art Show in Victoria.
me and my art
I was born and bred in Brisbane, but have also been lucky enough to experience life in London, Sydney and Melbourne. In 2012 I returned to my roots and family in beautiful Brisbane.
Being a keen traveller, bush walker and cyclist, I have collected many images - in my head, and camera - from all over the world. These provide me with an almost unlimited supply of inspiration with which to create my oil paintings.
I run a web design and graphic design business, as well as looking after ART ST.
During the last 12 months, I have attended untutored Life Drawing at Brisbane Painting Classes, Abstracts Florals Workshop with Seabastian Toast and Oil Masterclass with John Wilson. I have previously attended "Draw the Human Body" life drawing at Museum of Brisbane, tutored Life Drawing classes and pastel workshops at The Royal Qld Art Society, and other various workshops held at Brisbane Painting Classes, The Brisbane Institute of Art, Victorian Artists Society. No matter what the class is, there is always something new to learn and tips to pick up!
You can keep updated on latest artworks and what I've been up to on social media:
/ @KarenCollinsArtist

"I was very pleased to be able to purchase Karen's works online. The works are fantastic and the artist very professional. The two pieces now hang proudly in my home. I can certainly recommend Art St and Karen Collins."
- Graeme
Inspiration for Art
I find inspiration in nature and exploring Australia's wonderful national parks and beaches and my love of animals often compells me to include them in my art.


Group Art Exhibitions
2019: Camberwell Art Show (Melbourne)
2015-2019: Rotary Art Spectacular
2016-2019: "ART ST @ the ArtSpace", ART ST Group Exhibition, Royal Brisbane and Women's Hospital
2014-2019: Royal Qld (Ekka) Art Show, Brisbane Exhibition Grounds
2018: "Inner Brisbane meets surrounding Mountains" with Terri Vidler at Ryan's on the Park and Lab Restaurant, Treasury Hotel
2018, 2016, 2015: Lethbridge 10000 Small Scale Art Award
2017: "Country to Coast", ART ST Group Exhibition at Percolator Art Gallery, Paddington
2015: "Brisbane - Hidden in Plain Sight", ART ST Group Exhibition at Percolator Art Gallery, Paddington
2014: "Journey to Europe" with Catherine Marsh and Grazia Carrara at Percolator Art Gallery, Paddington
Painting Awards
You can also see some of my art:
Please contact me to enquire about paintings, viewings in my studio or your home or commissions.
I can also arrange online purchasing if this is your preference.
All paintings are created with professional standard canvas or linen, paint and materials, are wired and ready to hang.
Paintings Stockroom
Here you can see a collection of my paintings that are neither landscapes nor seascapes!
These include Animal Art, paintings from my travels in Europe and others.
---
Do you like Karen's Art? Please share!
/
@KarenCollinsArtist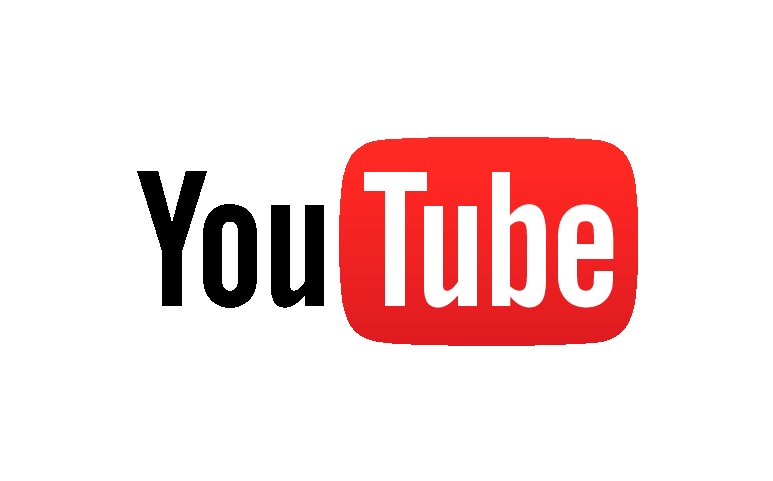 Please note: Free delivery to greater Brisbane customers, however, to other areas an additional fee for postage and packaging may be applicable.
To view any of my artwork, please contact me directly on Ph: 0413 852 774 or send me an email:
Provide feedback for this Artist
Have you made a purchase from this Artist? We would like to encourage you to leave your feedback. Great feedback will encourage other people to buy from this Artist. The Feedback consists of a comment and a positive, negative or neutral rating. Leaving honest feedback will give other buyers a good idea of what to expect when dealing with this Artist. Once you provide feedback, it may be anonymously displayed on this website.
Please email us on info
artst.com.au with your feedback and include your transaction rating of Positive, Negative or Neutral.
Read feedback from Art Buyers >> click to expand
Date: May 2020 | Score: Positive | Transaction: "ONE MEMORABLE NIgHT" (Commission)
"It is perfect! We are in awe... You have brought our lounge room to life! Such a beautiful work of art. Thank you Karen!"
- Frances
Date: May 2020 | Score: Positive | Transaction: "LOVE IN THE VINES" (Commission)
"Wow that looks amazing. It looks great and the sunset was exactly like that. It works really well."
- Adam
Date: July 2019 | Score: Positive | Transaction: "STRADBROKE ISLAND LOVE" (Commission)
"It has also been a pleasure dealing with you. Thank you very much for the time, effort and passion you put into the painting. It looks amazing and is probably the best and most personal present I have ever given someone. I'm a fan of your work and I'm sure it won't be the last painting I buy or commission - I need to get orders in quick before you come out big :) !
Thanks again, Torben"
Date: November 2018 | Score: Positive | Transaction: "GIVE ME A HOME AMONGST THE GUM TREES" (Art Request)
"Thank you so much for creating this, Karen! when Bryce surprised me with it, I was head over heels. absolutely in love the colours and the blending of the shadows. 110% bang up job, can't wait to get more stuff from Art St"
- Katie
Date: 3 March 2016 | Score: Positive | Transaction: "THE HOMESTEAD" (Commission)
"Just wanted to let you know the painting has safely arrived, and it is absolutely beautiful! The photos don't do it justice, thank you so much for doing it! I'm sure my brother and new sister in law will be thrilled. Will definitely keep you in mind next time we want a painting done. I couldn't be happier with it! You're very talented."
- Naomi 😁
Date: 11 January, 2014 | Score: Positive | Transaction: "WINTER REMEDY", "MORETON BAY STORM"
"I was very pleased to be able to purchase Karen's works online. The works are fantastic and the artist very professional. The two pieces now hang proudly in my home. I can certainly recommend Art St and Karen Collins."
- Graeme
Date: 5 June, 2013 | Score: Positive | Transaction: "LABRADORS PLAYING AT SEA EDGE"
"I was really pleased with my painting and the ease of dealing with ARTST and the artist was great - highly recommend."
- Craig