Art Sold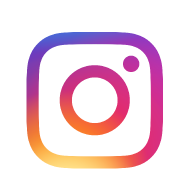 ART REQUEST
Art Commission - Art St Style
An ART ST Art Request is the risk free, no obligation way to purchase a specific artwork.
When you submit an Art Request (via the form below) and the details are sent to all of our Artists, inviting them to create your art from your description. When the Artists have finished, their art will be displayed on our website for you to choose your favourite. If they didn't really hit the mark, no problem! You are under no obligation to buy. Any paintings not purchased will go into the gallery to provide other buyers the opportunity to purchase. If you like one or all of them, you have first option to purchase.
See art that has been previously requested - click here.


Please share details of our "Art Request" feature with your friends!
"I am absolutely thrilled with the paintings! I just need a few days to decide and I will definitely be purchasing one of them directly from the artist. I will be in touch to let you know which one. Thank you so very much, once again, I am incredibly happy and impressed by the service you provide.
Cheers, Vanessa" 
Like commissioning an Artist, but better!
Art Requests provide our emerging Artists some direction. It is a great exercise for them and provides an opportunity to practice commissioned pieces. With several artists participating, it relieves the pressure of having to produce something in the allocated timeframe. It sometimes encourages them to paint something they don't usually paint and gives them freedom to experiment and use their imagination. The customer ends us with a great selection of art and the Artists really enjoy it!
The time to complete your request will depend on the size and complexity and will range from 6 weeks to 8 weeks. We will give you a time estimate when we receive your request. Please note: if you require delivery outside of the greater Brisbane area, an additional fee may be applicable for packaging and postage.
Get started - Request art now
PLEASE NOTE:
Photos: Please do not provide photographs! Because multiple artists will be working on your art, it complicates the copyright of the image! If you have a photo you would like turned into a painting, please commission one of our Artists directly.
A MAXIMUM SIZE OF 76x76cm may be requested. If you would like an artwork larger than this size, please contact the following Artists who are happy to discuss commissions for large pieces:
Anne Armstrong, Karen Collins , Marianne Grigore, Angela Wilson, Angela Wilson, Max Butler, Glenmary Swan, Kathleen Rousseaux, Catherine Marsh, Peter Kowalenko, Rod Bailey
Pricing: A lot of our customers ask about pricing and how much they should offer to pay for the Art Request. Pricing on our website varies between artists and usually depends on factors such as how experienced the artist is or the complexity of the painting.
To give you an idea of pricing, please see our Sold Artworks page. Generally, the more experienced the artist, the higher the painting value.
If you offer a high price for your painting, more artists will participate in your Art Request and you will have a wider choice of artwork.