Art Sold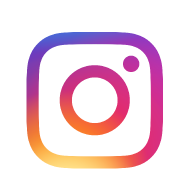 Friends of ART ST:
Calendar for Artists
A great resource for discovering art competitions, funding and grants, art exhibitions, etc.
INFORMATION FOR ARTISTS
ART ST is currently looking for Brisbane Artists. Please apply via email to
telling us a bit about yourself and your art, and include with a few photographs of your artworks. (Photos should be no larger than 5 MB). If you have what we are looking for, we will let you know!
ART ST is a growing community of artists based in Brisbane who now have a website to display and, hopefully, sell their art. We also promote our Artists and their art through our social media channels, various networking events and other marketing activities.
We work on a yearly membership + listing fee model rather than commission. This means you will pay an initial upfront fee and a minimal fee for each piece of art that is listed on the website. The buyer will contact you directly, you will control the transaction. The buyer will pay you. As there are no commissions on general sales, you will receive the total sale amount.
Benefits
Promotion of you and your art on a website that is easily found in Google searches (try searching for "art for sale Brisbane", "art Brisbane", "art commission", "landscape paintings for sale", "oil paintings", "where to buy paintings in Brisbane". You will find the ART ST website on the first page of the search results.)
No commissions on general sales – just an annual subscription fee (which equates to $1.15 per day) and a listing fee for each piece of artwork displayed on the website
Participation in ART ST's unique Art Request feature
You liaise directly with the purchaser – no middle man. This provides you with access to your own customers' details.
Active promotion of your art through the ART ST Facebook page, Instagram and sometimes Twitter, networking events and other ad-hoc advertising
Have your own web page within the ART ST website
The website and your web page will be completely managed by ART ST. No need for you to remember another username and password and struggle with uploading content
Network with other Artists in ART ST at monthly "Painting Groups" and other get-togethers
Great exposure
Ad hoc opportunities to exhibit
Particiapte in a monthly Painting Group
10% discount on Flying Arts insurance
Discounts on good quality CreateArt canvases
Cost
Costs consist of a yearly Subscription Fee during which time your webpage and listed artwork will appear on our website.
In addition to the Subscription Fee is a Listing Fee which is charged each time a piece of artwork is uploaded to the website. When we develop your webpage we encourage you to list at least 4 pieces of art. This shows prospective buyers that your art is consistent.
Annual Subscription Fee:
$420 per year (that's $1.15 per day!)
Renewal of Subscription:
10% discount
Listing Fee:
$30 each
15% Commission payable only on paintings created in response to Art Requests
The commission is payable whether the painting is sold to the Requester or to someone else after the Art Request has been completed. Listing Fees are not applied to Art Requests.
NB: To keep our artwork fresh, the duration that each Listing (or artwork) appears on the website is minimum 2 years, unless the subscription is not renewed. When an Artist's subscription expires, everything relating to that artist will be deleted from the website, including the listings.
All prices above include GST.
Transactions with Art Buyers
The buyer will contact you directly. Your contact details will be displayed on your webpage for our customers (or, if you do not wish your details to be displayed, you can be contacted via an enquiry form where email address will be encrypted). You will liaise directly with the customer to arrange a viewing of your art and determine payment options i.e. by cheque, direct debit or cash.

ART ST's Reputation
As Art St's reputation will depend on how well our Artists deal with buyers and prospective buyers, each Artist's page will include feedback by the buyers and ratings, similar to that on EBay. Buyers will be asked to provide feedback on the transaction and their experience with the Artist. This should encourage Artists to be prompt and polite in their responses to prospective buyers and to provide a great customer service.
One bad experience with an Art St Artist could affect the other Artists and Art St. I am sure you would agree that this is something we would all like to avoid.
All Art St Artists will be asked to agree to our standard Terms and Conditions.