Art Sold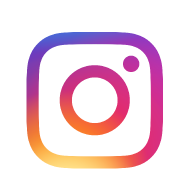 ART FOR SALE
Sculpture
Sculpture is the branch of the visual arts that operates in three dimensions ... since Modernism, there has been an almost complete freedom of materials and process. A wide variety of materials may be worked by removal such as carving, assembling by welding or modelling, or moulded or cast. Learn more ...
Do you like these Sculptures? Please share!
LANDSCAPE PAINTING | CITYSCAPE | SEASCAPE | PORTRAITS| ANIMAL ART | PAINTINGS OF BRISBANE | STILL LIFE | FLOWER PAINTINGS | EUROPE


Can't find the right artwork? Why not check out our other art:
Or, if you are looking for something specific, why not make a "Art Request"? An "Art Request" is ART ST's easy and risk-free way to commission an original artwork.
You can also view our sold art. If you see something you like, you may be able to commission something similar. Simply contact the Artist or us - info
artst.com.au.