Art Sold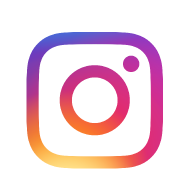 ART ST NEWS
We would like to thank you for all your support over the years, and give extra thanks to those of you who have purchased any of our paintings. It really means so much to realise someone likes their work enough to make a purchase and encourages us to keep going!
Purchasing original artwork directly from our ART ST Artists, means they receive the full value of their creative efforts. Although we would love to have our own physical gallery one day, for the time being, we don't which means we keep our overheads very low. Most other online and storefront galleries take 30 to 60% commission on sales and use this to cover overheads such as web design and hosting, staffing and premises rent and upkeep.
If you are unable to view the artwork for any reason, please ask us to arrange an online transaction for you! Pay online and we'll deliver the painting. Quick and easy!
Please share our news with your friends!
Exhibiting Artists
ART ST Artists regularly participate in exhibitions and competitions in and around Brisbane. You can also find some of our paintings in galleries around Brisbane and even in Ballerat!
Nothing beats seeing an artwork in the flesh! Our website is good, but you can't see the texture, the brush-strokes or smell the linseed!
See below for details of who is exhibiting where over the next few months:
BRISBANE EKKA FINE ARTS SHOW
This award is an annual event and a part of the Brisbane Ekka.
A great range of artworks by Australian Artists.
ART ST Artists: Karen Collins (Third Place, Still Life Category), Catherine Marsh, Angela Wilson, Peter Kowalenko, Max Butler (Highly Commended, Landscape Category)
Exhibition Showgrounds, Bowen Hills, Brisbane
6-14 August, 2022
JOHN SPENCER, JUNITA GROSVENOR, PETER KOWALENKO ART EXHIBITION
4-28 August, 2022
The Old Schoolhouse Gallery, 124 Shore St N, Cleveland.

FACES & PLACES, Remembering First Nations Leaders & Legends
Well known artists and Macleay Island residents, Joe Geia and Rod Bailey have colaborated to present this exciting eschibition.
6-24 August, 2022
Macleay Island Arts Complex, Maclean Island.

ART ST @ the ArtSpace, RBWH
Open to all ART ST Artists, 2D painting of any subject, but only sizes.
1 August - 30 September, 2022
Royal Brisbane and Women's Hospital, Butterfield St, Herston

RED HILL GALLERY
ART ST Artist: Max Butler
61 Musgrave Rd, Red Hill, Qld.

STUDIO GAS BALLARAT
ART ST Artist: Max Butler
207a Creswick Rd, Ballarat, Vic

THE SLAB HUT
Samford Art & Craft Association, a not-for-profit organisation, supporting creativity in the community. Offering a large range of gifts, apparel, art and a cafe.
ART ST Artist: Max Butler
John Scott Park, Main St, Samford, Qld
OLD SCHOOLHOUSE GALLERY
Redland's Community Art Gallery run by Artists
ART ST Artist: Peter Kowalenko
124-126 Short St North, Cleveland Point, Qld

New Paintings
See all our latest art in one place! Here, you can view a great range of all the latest paintings by ART ST Artists straight from their easels. We have lots of new paintings of Brisbane, landscapes, seascapes, animal art, still life paintings, flower paintings, abstract art and contemporary art.


Art Requests
Keep an eye on our "View Art Requests" page to see the Art Requests as they are submitted. I just love seeing the artists interpretations of these requests.
This is ART ST's risk free, no obligation way to purchase a specific artwork. It is similar to commissioning an artist, but better! Perfect for your home or office or to give your loved ones something special they can admire for years to come.
Learn more on our Art Request page.
Recent Art Requests have included watercolour of a country lansdscape for a Christmas present, Chinese zodiac animals travelling together in a natural scape for a newly acquired home and a drawing of an orange cat with a regal lion's mane as a gift to someone who had recently lost her fur baby.
[paintings below by Peter Kowalenko,  Janice Lamb,  Marianne Grigore]
If you would like to learn more or request some art, simply complete the form which can be found on our Art Request page. The details will be distributed to all our Artists and you will have a few artworks from which to choose!
Past exhibitions
ART ST loves to see our Artists exhibiting around Brisbane and they are usually very active. Here's what has been going on in the last 6 months.
LETHBRIDGE 20000 SMALL SCALE ART AWARD
Open to national and international artists and invites artistic interprtations of the Australian Landscape.
ART ST's online finalists: Max Butler, Sheryl Fainges, Bruce Owens
ART ST's gallery finalist: Karen Collins
10-18 June, 2022, 136 Latrobe Tce, Paddington and online.
THE DOYLES ART AWARD
Open to arists residing in Australia, for two dimensional paintings and drawings in any traditional medium.
ART ST Artists: Rod Bailey, Bruce Owens, Karen Collins
22 June to 3 July 2022, Mudgeeraba Memorial Hall, 62 Railway St, Mudgeeraba
"A TOUCH OF PAINT" Art Exhibition
Paintings by Sheryl Fainges will showcase her growth as an artist over the last few years.
Toowoomba Art Society, "Perinet Gallery", 1 Godsall Street, Toowoomba
Runs: 28th June to 30th July, 2022.
Opening hours: Tues to Fri- 9am-12noon, Saturday & Sunday 10am to 2pm.
Opening celebration: Saturday, 2nd July at 2pm.
SAMFORD AND SURROUNDS ART TRAIL
Planning is currently underway for the 2022 Arts Trail where Samford and Surrounds Artists open their studios to the public.
ART ST Artists: Lance Boucaut
June 2022, Samford, Qld
THE TOWER ART SHOW
This annual show features professional and emerging local artists and exhibitors from all over Qld.
ART ST Artists: Max Butler, Angela Wilson , Karen Collins
Opening 3 June 6.30-9.30pm; Runs 4-5 June, 2022
"DUO" Art Exhibition
Paintings by Angela Wilson and Roslyn Howse, celebrating 10 years of friendship and painting.
29 April - 16 May
Atelier Wilston, 77 Kedron Brook Rd, Wilson
LETHBRIDGE LANDSCAPE PRIZE
Open to national and international artists and invites artistic interprtations of the Australian Landscape.
ART ST's online finalists:Max Butler, Sheryl Fainges, Bruce Owens
28 April - 15 May, 2022, 136 Latrobe Tce, Paddington and online.
TOOWOOMBA GRAMMAR ART SHOW
More than 800 artworks by 250 selected Artists from all over Austrlia
ART ST Artists: Karen Collins
26-27 March 2022, Toowoomba, Qld

BRISBANE LANDMARKS, LANDSCAPES AND PERSONALITIES,
Royal Qld Art Society
Artists are asked to engage with the unique heritage and characters of Brisbane, the surrounding cities and hinterland, and to show us what they love about South-East Qld.
ART ST Artists: Angela Wilson, Karen Collins
4-27 February, Tues – Sun 10am – 3.30pm
162 Petrie Tce, Brisbane
STUDIO SHOWCASE,
Royal Qld Art Society
This is an annual event showcasing student and tutor artworks that have been created at RQAS.
ART ST Artists: Angela Wilson, Bruce Owens, Kathleen Rousseaux, Peter Kowalenko
19-30 January, Petrie Terrace Gallery, 162 Petrie Tce, Brisbane
LIVING THE DREAM Art Exhibition
Fine art paintings of mostly tropical themes, accompanied by Philippa Gilbert's unique pottery.
ART ST Artists: Catherine Marsh
8-26 January 2022,
Macleay Island Arts Centre, 95-97 Coast Road, Macleay Island

EXTENSIONS OF HOME Art Exhibition @ Manly Harbour Gallery
ART ST Artists: Anne Armstrong - Solo exhibition
November, 2021, Manly

"I've been thinking a lot about 'home' and how there are many uses and meanings of the word 'home'. I think the real meaning of the word is found in the phrase 'wherever your heart is, that is your 'home'. When I lived overseas and I referred to 'home' I was referring to the whole country of Australia. Now I live in Brisbane and refer to 'home' I often mean where I grew up, not the actual house, but the State of Western Australia, or even my home town of Kalgoorlie. But there's also another meaning to the word. When 'home' is thought to be the 'safe' place ... I know a lot of 'homes' are not always necessarily safe, but everyone surely has some place where they feel safe – even (as a child) if it's outside hiding in the garden under a favourite shrub, at a friend's home, or under the bedcovers on a stormy night. Home is therefore, I think, more a 'feeling' than a building."

ST VINCENT'S PRIVATE HOSPITAL
ART ST Artist: Max Butler
627 Rode Rd, Chermside, Qld
Until 20 December, 2021

For further details and to see updates of who is currently exhibiting, please see
Artists Exhibiting
.
New ART ST Artists
In February, we welcome Paul Leslie to ART ST!
Since retiring, Gold Coast Artist, Paul Leslie has devoted more time to painting and experimenting, catching up for lost time and doing what he enjoys. Australian landscape subjects tend to be his main focus. His aim is to get better, progress and produce paintings that people can enjoy and keep.
~~~~~~~~~~~~~~
Last year, we welcomed Bruce Owens to our group.
Surfing and snorkelling in his youth kindled his appreciation of the environment and a desire to portray the beauty of nature. He particularly enjoys painting landscapes and seascapes depicting the reflected light, colour, detail and movement.
Now retired after a career in commercial art and nursing, he now has the time to indulge his passion for painting!
Commissions
Lots of our artists are happy to provide commissioned artwork. Simply contact them directly. Each Artists' contact details can be found on the website. You can see a list of all of our artists on our
Meet our Artists
page.
Gift Certificates
Don't forget we have Gift Certificates available for an amazing and original gift for someone special!
I do hope you manage to find some paintings you love! You will know when you do, because you won't be able to stop thinking about them!
~~~~~~~~~~~~~~~~~~~~~~
That's all our news for the time being! If we can help you with any artwork, please visit us at www.artst.com.au or contact me, Karen Collins, on Ph: 0413 852 774.
And if you would like to be kept up to date with what's happening in ART ST, please follow us on Facebook and Instagram!