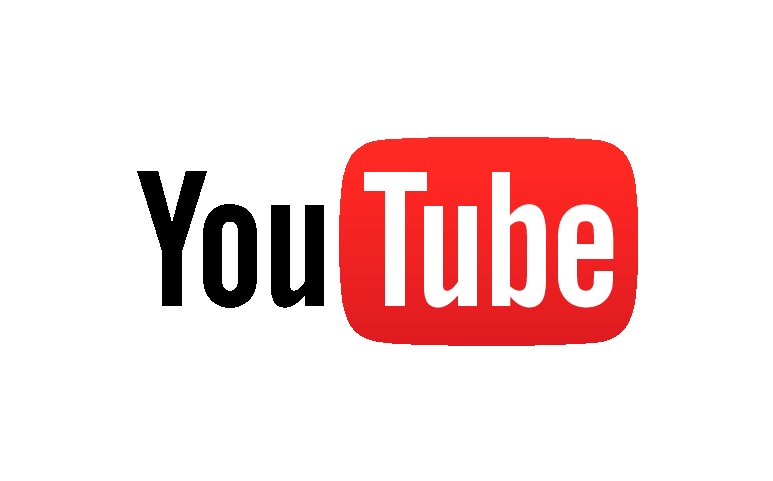 Follow @ArtStBrisbane
ART ST NEWS

Find out what ART ST and our Artists have been doing so far this year.
Please share our news with your friends!
We would also like to take this opportunity to thank you for all your wonderful support over the years.
Since 2013, ART ST has facilitated the sale of many paintings to customers in Brisbane, other areas of Australia, and overseas.
We have seen our Artists grow and blossom through exhibiting on and off-line, attending classes and workshops, experimenting with different techniques and styles and continuing to work on their craft. In the future, we hope to see our artists realise their potential, whether that is to become important and influential Australian Artists or simply continue to be contented and satisfied hobby artists. 
As 2019 draws to a close, I would also like to thank you for following our Artists' artistic journeys. It has been another busy year, full of surprises and wonderful art. I am eagerly looking forward to year ahead and all the exciting opportunities it may bring.
This is our only newsletter for 2019... It has been a very busy year for everyone as you will see below!
2019 Year in Review
Top 6 website pages for the year (after the Home page): 
Our Artists have been well represented at the major art shows held around Brisbane including: 
Rotary Art Spectacular
13 ART ST Artists!
(it was like walking into an ART ST exhibition!)
Garden City Art Extravaganza
6 ART ST Artists
Lethbridge 20000
Small Scale Art Prize
6 ART ST Artists (6 online/1 gallery)
Royal Brisbane and Women's Hospital
This was an ART ST exhibition - 20 Artists
Ekka Fine Art Competition
9 ART ST Artists
St Vincent's Hospital "Outside In"
3 Artists
In June, we held our own ART ST exhibition at the Royal Brisbane and Women's Hospital, which involved all of our Artists and we will be exhibiting there again around the same time next year. 
During 2019, we gained many more happy customers. In addition to direct sales through our website, we received 6 Art Requests and our artists delivered lots of successful commissions.
Art Exhibitions Brisbane - coming up!
Our Artists regularly participate in exhibitions and competitions in and around Brisbane. See below for who is exhibiting where over the next few months:
There is currently a lull in exhibitions as Christmas approaches.
Stay tuned for next year's exhibitions!
If you are interested in seeing one of our paintings in the flesh, please don't hesitate to contact the Artist directly. He/she would be very happy to arrange a viewing for you.


New ART ST Artists
In February we welcomed our first sculpture artist, Liz Izquierdo, to ART ST. Liz is an adventurer, loves nature and learning and explores diverse medium, techniques, forms, textures and colours through her sculptures. Her preferred sculpting method of choice is Raku which can provide some amazing and unpredictable results.
Hot off the Easels
All our latest art can be seen on our "Hot off the Easels" page! Here, you can view a great range of all the latest paintings by ART ST Artists. We have lots of new paintings of Brisbane, landscapes, seascapes, animal art, still lifes, flower paintings, abstract art and contemporary art.


Art Requests
Keep an eye on our "View Art Requests" page to see the Art Requests as they are submitted. I just love seeing the artists interpretations of these requests.
This is ART ST's risk free, no obligation way to purchase a specific artwork. It is similar to commissioning an artist, but better! Perfect for your home or office or to give your loved ones something special they can admire for years to come.
Learn more on our Art Request page.
One of our most recent Art Requests was to be a gift from wife to her ship enthusiast husband. She asked for a painting of the Lusitania (prior to it's sinking) on the ocean, passing by the lighthouse at the Old Head of Kinsale.
This year through Art Requests, we have also created paintings of New Farm Park, purple leopards, Melbourne Cup, Cyberpunk City Streets and Autumn trees.
[paintings below left to right: Max Butler, Anne Armstrong, Joy Connell, Sheryl Fainges, Glenmary Swan].
If you would like to learn more or request some art, simply complete the form which can be found on our Art Request page. The details will be distributed to all our Artists and hopefully you will have a few artworks from which to choose!
What have our Artists been up to?
ART ST loves to see our Artists exhibiting around Brisbane and they are usually very active! Nothing beats seeing an artwork in the flesh. Our website is good, but you can't see the texture, the brush-strokes or smell the linseed!
The first major art show for the year was the Brisbane Rotary Art Spectacular. This annual exhibition is open to local, national and international artists and displays a fabulous array of 2D and 3D artworks in the foyer of Central Plaza 1 - one of Brisbane's largest corporate buildings.
Exhibiting artists: Joy Connell, Anne Armstrong, Roslyn Howse, Brian Isbester, Terri Vidler, Marianne Grigore, Janice Lamb, Max Butler, Margaret Frost, Angela Wilson, Theresa Rule, Glenmary Swan and, Karen Collins who have all been selected as finalists in the prestigious exhibition. 13 to 17 May
Roslyn Howse exhibited a series of artworks at St Vincent's Chermside. Commission on sales were donated to the hospital's arts programme which assists patients in their recovery. January until August 2019.
Our ART ST group exhibited for the month of June in the Royal Brisbane and Women's Hospital's dedicated "ArtSpace". 25% of all sales went to the hospital. 3-29 June
Macgregor Lions Art Extravaganza was held again this year in June at Westfield Garden City Shopping Centre and Westfield Northlakes.
Exhibiting Artists: Deb Brown, Margaret Frost, Anne Armstrong, Sheryl Fainges, Janice Lamb and Lance Boucaut.
Lance Boucaut's beautiful, colourful and stylised paintings of Brisbane were on display at his Open Studio as part of the Samford Arts Trail. Every weekend during June.
He is already preparing for next year's Arts Trail!


The Brisbane Institute of Art held a student exhibition "Show and Tell" in July. Lots of great art by lots of great artists, including Roslyn Howse, Angela Wilson and Glenmary Swan.
Lethbridge 20000 Small Scale Art Award
Congratulations to ART ST Finalists! This year's prize doubled, and was opened to national and international artists! Karen Collins' entry was on display in their Bulimba Gallery and paintings by Marianne Grigore, Margaret Frost, Karen Collins, Angela Wilson, Roslyn Howse and Brian Isbester in their online art gallery. 27 June - 6 July.
Ekka Fine Art Show
Artists exhibiting: Max Butler, Sheryl Fainges, Marianne Grigore, Deb Brown, Theresa Rule, Anne Armstrong, Roslyn Howse and Karen Collins and ceramics by Liz Izquierdo.
9-18 August, Brisbane Show Grounds, Bowen Hills.
For further details and to see updates of who is exhibiting when, please see
Artists Exhibiting
.
Commissions
Lots of our artists are happy to provide commissioned artwork. Simply contact them directly. Each Artists' contact details can be found on the website. You can see a list of all of our artists on our
Meet our Artists
page.
Gift Certificates
Don't forget we have Gift Certificates available for an amazing and original gift for someone special!
That's all our news for the time being! If we can help you with any artwork, please visit us at www.artst.com.au or contact me, Karen Collins, on Ph: 0413 852 774.
And if you would like to be kept up to date with what's happening in ART ST, please follow us on Facebook and Instagram!