Art Sold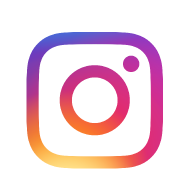 ART ST NEWS
Please share our news with your friends!
Art Exhibitions Brisbane - coming up!
ART ST Artists regularly participate in exhibitions and competitions in and around Brisbane.
Nothing beats seeing an artwork in the flesh! Our website is good, but you can't see the texture, the brush-strokes or smell the linseed!
We are all hoping for a better year in 2021 with lots of exhibitions and, of course, painting!
See below for who is exhibiting where over the next few months:
ART ST @ the ArtSpace, RBWH
Open to all ART ST Artists, 2D painting of any subject.
Runs 2-27 August, 2021
Royal Brisbane and Women's Hospital, Butterfield St, Herston

BRISBANE EKKA FINE ARTS SHOW
This award is an annual event and a part of the Brisbane Ekka.
See a great range of artworks by Australian Artists.
ART ST Artists: Karen Collins, Sheryl Fainges, Glenmary Swan
Runs 7-15 August 2021
Exhibition Showgrounds, Bowen Hills, Brisbane

RME DOWNLANDS FINE ART EXHIBTION
This annual exhibition coincides with the Toowoomba Carnival of Flowers and attracts international, nation and local artists. It offers viewers contempoary and traditional artworks. With over 1000 artworks exhibited, this exhibition has been running since 1987.
ART ST Artists: Karen Collins
Runs 17-25 September 2021
Graham Centre, Downlands College, 72 Ruthven St, Toowoomba

Hot off the Easels
All our latest art can be seen on our "Hot off the Easels" page! Here, you can view a great range of all the latest paintings by ART ST Artists. We have lots of new paintings of Brisbane, landscapes, seascapes, animal art, still lifes, flower paintings, abstract art and contemporary art.


Art Requests
Keep an eye on our "View Art Requests" page to see the Art Requests as they are submitted. I just love seeing the artists interpretations of these requests.
This is ART ST's risk free, no obligation way to purchase a specific artwork. It is similar to commissioning an artist, but better! Perfect for your home or office or to give your loved ones something special they can admire for years to come.
Learn more on our Art Request page.
Other recent Art Requests have included paintings of "Chinese style zodiac animals travelling together in a natural scape", an "orange cat with regal mane" and"Mt Begbie - Canada,.
[paintings below by Karen Collins, Marianne Grigore, Kathleen Rousseaux]
If you would like to learn more or request some art, simply complete the form which can be found on our Art Request page. The details will be distributed to all our Artists and you will have a few artworks from which to choose!
What have our Artists been up to?
ART ST loves to see our Artists exhibiting around Brisbane and they are usually very active!
ABSTRACTION - Royal Qld Art Society
Open to all Artists who are encouraged to show their interpretation of "abstracted reality"
ART ST Artists: Marianne Grigore.
Feb 2021, Petrie Tce Gallery, 162 Petrie Tce, Brisbane.

For further details and to see updates of who is currently exhibiting, please see
Artists Exhibiting
.
Commissions
Lots of our artists are happy to provide commissioned artwork. Simply contact them directly. Each Artists' contact details can be found on the website. You can see a list of all of our artists on our
Meet our Artists
page.
Gift Certificates
Don't forget we have Gift Certificates available for an amazing and original gift for someone special!
Where can you physically view artworks in Brisbane?
We recently received a phone call from a prospective customer advising that he wished to purchase some original artwork by a local artist and asking where he could physically view our works. I replied that ART ST is an online (or virtual) gallery. We facilitate the sale of art directly from Artists to collector and allow the art buyers to can get to know the Artist behind the art. We are a friendly bunch!
His phone call has prompted me to add this information to our website. I do hope you find it helpful.
Most of our ART ST Artists have home studio/galleries where they welcome visitors and would be happy to discuss visiting you so you can see the work/s insitu. Alas, I do know that won't work for some people who may feel the pressure of wanting to buy something but not actually liking anything - awkward! None of our Artists would ever pressure a prospective customer to make a purchase and I know that most artists would rather not sell a painting at all unless they know it will be appreciated for many years, if not forever. And God forbid it should end up in the garage! It is unfortunate that at this time ART ST isn't in a position to open a shopfront art gallery.
Generally, Brisbane artists find it extremely difficult to exhibit their artworks because of lack of suitable venues and the high cost of rental. It is also difficult to acquire gallery representation which I suspect is mainly due the the low number of art galleries in Brisbane. This was one of the reasons I started ART ST - to help artists show their works! 
Should you wish to physically view a painting before making a purchase and you are not comfortable visiting an Artist's studio, Brisbane does offer a few options which I have listed below:
I do hope you manage to find some paintings you love! You will know when you do, because you won't be able to stop thinking about them!
~~~~~~~~~~~~~~~~~~~~~~
That's all our news for the time being! If we can help you with any artwork, please visit us at www.artst.com.au or contact me, Karen Collins, on Ph: 0413 852 774.
And if you would like to be kept up to date with what's happening in ART ST, please follow us on Facebook and Instagram!