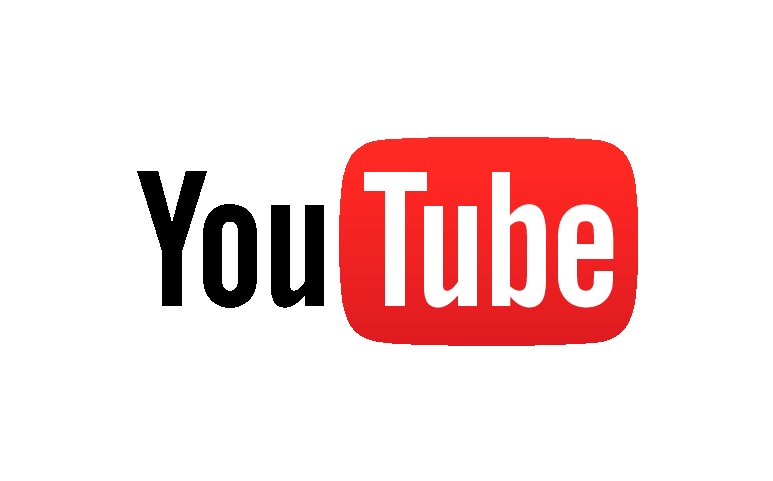 Follow @ArtStBrisbane
ART ST NEWS

Find out what ART ST and our Artists have been doing so far this year.
Please share our news with your friends!
Art Exhibitions Brisbane - coming up!
Our Artists regularly participate in exhibitions and competitions in and around Brisbane. See below for who is exhibiting where over the next few months:
There is currently a lull in exhibitions. Stay tuned!
If you are interested in seeing one of our paintings in the flesh, please don't hesitate to contact the Artist directly. He/she would be very happy to arrange a viewing for you.
New ART ST Artists
In February, we welcomed our first sculpture artist, Liz Izquierdo, to ART ST. Liz is an adventurer, loves nature and learning and explores diverse medium, techniques, forms, textures and colours through her sculptures. Her preferred sculpting method of choice is Raku which can provide some amazing and unpredictable results.
Featured Artist
Our current featured Artist is GLENMARY SWAN.
To Glenmary, art is about creativity - it can be on any surface with any material. It can be planned carefully or impromptu. Glenmary likes to create still life, the shapes of birds, landscapes and abstracts. Sometimes she "switches off" her logical planning brain and allows herself to paint abstracts or semi-abstracts intuitively. Through this she finds Interesting techniques and effects.
Learn more about Glenmary and view her paintings
For further information about any of our Art or Artists, please contact us on Ph: 0413 852 774 or
info
artst.com.au.
Hot off the Easels
All our latest art can be seen on our "Hot off the Easels" page! Here, you can view a great range of all the latest paintings by ART ST Artists. We have lots of new paintings of Brisbane, landscapes, seascapes, animal art, still lifes, flower paintings, abstract art and contemporary art.


Art Requests
Keep an eye on our "View Art Requests" page to see the Art Requests as they are submitted. I just love seeing the artists interpretations of these requests.
Our most recent Art Request was from a lady to remind her of her childhood home in Germany. She loved the changing seasons there and in particular the autumn colour-changing forests. See our Artists' responses!
We received some fabulous feedback from her! "i just picked up my painting from Joy [Connell]. It is so beautiful and i can't wait to hang it in my apartment. Joy seemed such a lovely and warm person. Thank you very much for your help with this, i think your concept is fabulous and i have mentioned it to some of my friends already. Please give my sincere thank you to the other artists for their wonderful paintings too - i loved them all :) - Korana"
If you would like to learn more or request some art, simply complete the form which can be found on our Art Request page. The details will be distributed to all our Artists and hopefully you will have a few artworks from which to choose!
What have our Artists been up to?
For full details on where, when and who is exhibiting, please see Artists Exhibiting on our website.
ART ST loves to see our Artists exhibiting around Brisbane and they are usually very active! Nothing beats seeing an artwork in the flesh. Internet is good, but you can't see the texture, the brush-strokes or smell the linseed!
The first major art show for the year was the Brisbane Rotary Art Spectacular. This annual exhibition is open to local, national and international artists and displays a fabulous array of 2D and 3D artworks in the foyer of one of Brisbane's largest corporate buildings.
Exhibiting artists: Joy Connell, Anne Armstrong, Roslyn Howse, Brian Isbester, Terri Vidler, Marianne Grigore, Janice Lamb, Max Butler, Margaret Frost, Angela Wilson, Theresa Rule, Glenmary Swan and, Karen Collins who have all been selected as finalists in the prestigious exhibition. 13 to 17 May
Roslyn Howse will be exhibiting a series of artworks at St Vincent's Chermside (627 Rode Rd). It's in GA (ground floor, A ward) near the blue lifts.  Commission on sales will be donated to the hospital's arts programme which assists patients in their recovery. January until August 2019.
Our ART ST group will be exhibiting for the month of June in the Royal Brisbane and Women's Hospital's dedicated "ArtSpace". 25% of all sales will go to the hospital. This year's theme is SQUARE! 3-29 June, Butterfield St, Herston
Macgregor Lions Art Extravaganza was held again this year in June at Westfield Garden City Shopping Centre and Westfield Northlakes.
Exhibiting Artists: Deb Brown, Margaret Frost, Anne Armstrong, Sheryl Fainges, Janice Lamb and Lance Boucaut.
Lance Boucaut's beautiful, colourful and stylised paintings of Brisbane were on display at his Open Studio as part of the Samford Arts Trail. Weekends during June


The Brisbane Institute of Art held a student exhibition "Show and Tell" in July. Lots of great art by lots of great artists, including Roslyn Howse, Angela Wilson and Glenmary Swan.
Lethbridge 20000 Small Scale Art Award
Congratulations to ART ST Finalists! This year's prize doubled was opened to national and international artists! Karen Collins' entry was on display in their Bulimba Gallery and paintings by Marianne Grigore, Margaret Frost, Karen Collins, Angela Wilson, Roslyn Howse and Brian Isbester in their online art gallery. 27 June - 6 July.
Ekka Fine Art Show
Artists exhibiting: Max Butler, Sheryl Fainges, Marianne Grigore, Deb Brown, Theresa Rule, Anne Armstrong, Roslyn Howse and Karen Collins and ceramics by Liz Izquierdo.
9-18 August, Brisbane Show Grounds, Bowen Hills.
For further details and to see updates of who is exhibiting when, please see
Artists Exhibiting
.
Commissions
Lots of our artists are happy to provide commissioned artwork. Simply contact them directly. Each Artists' contact details can be found on the website. You can see a list of all of our artists on our
Meet our Artists
page.
Gift Certificates
Don't forget we have Gift Certificates available for an amazing and original gift for someone special!
That's all our news for the time being! If we can help you with any artwork, please visit us at www.artst.com.au or contact me, Karen Collins, on Ph: 0413 852 774.
And if you would like to be kept up to date with what's happening in ART ST, please follow us on Facebook and Instagram!