Art Sold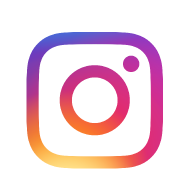 ART ST NEWS
Please share our news with your friends!
Art Exhibitions Brisbane - coming up!
ART ST Artists regularly participate in exhibitions and competitions in and around Brisbane.
Nothing beats seeing an artwork in the flesh! Our website is good, but you can't see the texture, the brush-strokes or smell the linseed!
We are all hoping for a better year in 2021 with lots of exhibitions and, of course, painting!
See below for who is exhibiting where over the next few months:
EXTENSIONS OF HOME Art Exhibition @ Manly Harbour Gallery
ART ST Artists: Anne Armstrong - Solo exhibition
Runs: 10-28 Nov, 2021, 11 Cambridge Pde, Manly

"I've been thinking a lot about 'home' and how there are many uses and meanings of the word 'home'. I think the real meaning of the word is found in the phrase 'wherever your heart is, that is your 'home'. When I lived overseas and I referred to 'home' I was referring to the whole country of Australia. Now I live in Brisbane and refer to 'home' I often mean where I grew up, not the actual house, but the State of Western Australia, or even my home town of Kalgoorlie. But there's also another meaning to the word. When 'home' is thought to be the 'safe' place ... I know a lot of 'homes' are not always necessarily safe, but everyone surely has some place where they feel safe – even (as a child) if it's outside hiding in the garden under a favourite shrub, at a friend's home, or under the bedcovers on a stormy night. Home is therefore, I think, more a 'feeling' than a building."

Toowoomba Grammar Art Show
More than 800 artworks by 250 selected Artists from all over Austrlia
ART ST Artists: Karen Collins
March 2022, Toowoomba

ST VINCENT'S PRIVATE HOSPITAL
ART ST Artist: Max Butler
627 Rode Rd, Chermside
Until 20 December, 2021

STUDIO GAS BALLARAT
ART ST Artist: Max Butler
207a Creswick Rd, Ballarat, Vic

THE SLAB HUT
Samford Art & Craft Association, a not-for-profit organisation, supporting creativity in the community. Offering a large range of gifts, apparel, art and a cafe.
ART ST Artist: Max Butler
John Scott Park, Main St, Samford

New Paintings
See all our latest art in one place! Here, you can view a great range of all the latest paintings by ART ST Artists. We have lots of new paintings of Brisbane, landscapes, seascapes, animal art, still lifes, flower paintings, abstract art and contemporary art.


Art Requests
Keep an eye on our "View Art Requests" page to see the Art Requests as they are submitted. I just love seeing the artists interpretations of these requests.
This is ART ST's risk free, no obligation way to purchase a specific artwork. It is similar to commissioning an artist, but better! Perfect for your home or office or to give your loved ones something special they can admire for years to come.
Learn more on our Art Request page.
Other recent Art Requests have included paintings of "Chinese style zodiac animals travelling together in a natural scape", an "orange cat with regal mane" and"Mt Begbie - Canada,.
[paintings below by Karen Collins, Marianne Grigore, Kathleen Rousseaux]
If you would like to learn more or request some art, simply complete the form which can be found on our Art Request page. The details will be distributed to all our Artists and you will have a few artworks from which to choose!
What have our Artists been up to?
ART ST loves to see our Artists exhibiting around Brisbane and they are usually very active, but unfotunately due to COVID this has somewhat slowed!
SPRING FEVER Art Exhibition @ Manly Harbour Gallery
ART ST Artists: Anne Armstrong, Janice Lamb
Runs: 15 Sept to 3 Oct, 2021, 11 Cambridge Pde, Manly

ART ST @ the ArtSpace, RBWH
Open to all ART ST Artists, 2D painting of any subject.
16 August - 24 September, 2021
Royal Brisbane and Women's Hospital, Butterfield St, Herston

TOWER ART SHOW
Held annually at Marist College, it's aim to bring the Brisbane community together for the love of art, whilst supporting the Champagnat Foundation and education of boys in need.
ART ST Artist: Max Butler
10-12 September, 2021
142 Frasers Rd, Ashgrove

RME DOWNLANDS FINE ART EXHIBTION
This annual exhibition coincides with the Toowoomba Carnival of Flowers and attracts international, national and local artists. It offers viewers contempoary and traditional artworks. With over 1000 artworks exhibited, this exhibition has been running since 1987.
ART ST Artists: Karen Collins
Runs 17-25 September 2021
Graham Centre, Downlands College, 72 Ruthven St, Toowoomba

BRISBANE EKKA FINE ARTS SHOW
This award is an annual event and a part of the Brisbane Ekka.
A great range of artworks by Australian Artists.
ART ST Artists: Karen Collins, Sheryl Fainges, Glenmary Swan, Marianne Grigore, Angela Wilson, Lance Boucaut, Janice Lamb, Max Butler
Exhibition Showgrounds, Bowen Hills, Brisbane
Ekka was cancelled, but the Fine Arts Show went ahead for one afternoon!
14 August, 2021

For further details and to see updates of who is currently exhibiting, please see
Artists Exhibiting
.
New ART ST Artist
At the beginning of the year, we welcomed Bruce Owens to our group.
Surfing and snorkelling in his youth kindled his appreciation of the environment and a desire to portray the beauty of nature. He particularly enjoys painting landscapes and seascapes depicting the reflected light, colour, detail and movement.
Now retired after a career in commercial art and nursing, he now has the time to indulge his passion for painting!
Commissions
Lots of our artists are happy to provide commissioned artwork. Simply contact them directly. Each Artists' contact details can be found on the website. You can see a list of all of our artists on our
Meet our Artists
page.
Gift Certificates
Don't forget we have Gift Certificates available for an amazing and original gift for someone special!
I do hope you manage to find some paintings you love! You will know when you do, because you won't be able to stop thinking about them!
~~~~~~~~~~~~~~~~~~~~~~
That's all our news for the time being! If we can help you with any artwork, please visit us at www.artst.com.au or contact me, Karen Collins, on Ph: 0413 852 774.
And if you would like to be kept up to date with what's happening in ART ST, please follow us on Facebook and Instagram!