Art Sold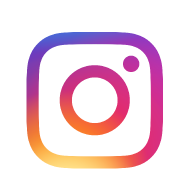 ART ST GIFT CERTIFICATES
Would you like to purchase an ART ST painting as a gift for someone but not sure what they would like? Buy an ART ST Gift Certificate and give the wonderful gift of art to friends and family without the risk of choosing something unsuitable.
Give the Gift of Art
Purchases can be made online via Pay Pal or your credit card (options are presented on next webpage) using the secure PayPal.
Delivery of Gift Certificate will be made within 10 working days from date of order.
Would your friends like to know about our Gift Certificates? Please share!
Please complete the form below:
Terms and Conditions of Gift Certificates: The ART ST Gift Certificate voucher entitles the bearer to redeem art which appears on the www.artst.com.au for the amount specified on the Gift Certificate. It cannot be redeemed for cash and is not transferable. ID must be provided to redeem. If the full value of the gift voucher is not spent, the remaining amount will be recorded and signed on the voucher.