Art Sold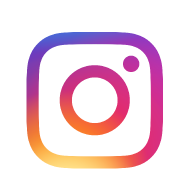 Seascape
Original Paintings
ART ST has a fabulous range of seascapes and marine inspired art. The original paintings below have been created in oils and acrylics.
A Seascape is a painting which depicts the sea. Learn more >>
In this gallery, we have also included rivers, lakes, estuaries and anything to do with large bodies of water!
Do you like these seascapes? Please share!
LANDSCAPE PAINTING | CITYSCAPE | SEASCAPES | ABSTRACT ART | ANIMAL ART |
PAINTINGS OF BRISBANE | STILL LIFE | FLOWER PAINTINGS | EUROPE


Can't find the right seascape painting? Why not check out our other art categories:
Or, if you are looking for something specific, why not make a "Art Request"? An "Art Request" is ART ST's easy and risk-free way to commission an original artwork.
You can also view our sold art. If you see something you like, you may be able to commission something similar. Simply contact the Artist or us - info
artst.com.au.