Art Sold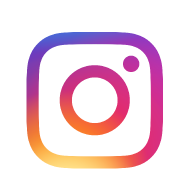 ABOUT ART ST
by Karen Collins
After completing several semesters at the Brisbane Institute of Art with some extremely talented Artists, it occurred to me how hard it is for new Artists or student Artists to sell their work and become well-known. It is difficult to be accepted by a shop front gallery, so that leaves art competitions or the Artist paying for marketing and/or their own website, which can be very costly.
So, being a web designer, I decided to create ART ST ... a website and supportive community especially for Brisbane's emerging artists AND for art collectors who like to identify new talent.
I sincerely hope it makes a difference to Brisbane's Artists who are trying to share their gift with the world, who would one day like to become an important Australian Artist, or who simply would like to cover the cost of their art supplies.
About
Karen Collins
I am a freelance web designer, graphic designer with a background in IT support and project management. I am also an Artist. I spit my time between managing ART ST and painting.
If you would like some more information about ART ST, please contact me on Ph: 0413 852 774.