Art Sold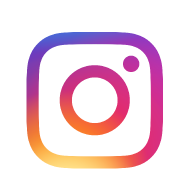 Website Visitor / Buyer / Requester of Artwork and ART ST Agreement
Terms and Conditions
Definitions
| | |
| --- | --- |
| ART ST | Karen Collins, employees or contractors |
| ART ST Website / The Website | www.artst.com.au |
| Artworks / Works / Art | Art Created by the Artists |
| Listing | Description and photograph of the Artwork appearing on www.artst.com.au |
| Artist | The creator of Art which is listed on www.artst.com.au |
| Buyer | A person who buys or makes an enquiry to buy Art through the Website |
| Customer | A person who deals with ART ST in any way e.g. Buyer, potential Buyer, Artist, Sponsor, Website Visitor |
| Content | Text and images that appear on the website |
Website Visitor
ART ST is a website directory for artists to display their art and to link up with buyers who may wish to purchase art.
Before contacting ART ST or an Artist via this website, you must read, agree and accept all of these Terms and Conditions of use.
Copyright and trademarks –This website and its contents are protected by copyright and trademark laws. You may download, display, print and reproduce material in unaltered form only, for personal use, non-commercial use or use within your organization. All other uses require our prior written consent.
Prohibitions – You must not decompile, reverse engineer or create derivative works from this website, nor extract data about usage, individual identities or users of this website.
Linking – You may provide links to this website, provided that you do not remove or obscure by framing or otherwise any link to the home page and these terms and conditions of use. You must discontinue any link to this website if we request.
Articles & publications – The material in this website is intended to provide general information only and does not replace or constitute specific advice. The accuracy, completeness, adequacy or currency of the content is not warranted or guaranteed. We do not endorse or warrant any third party content appearing on or accessible via this website. Your use of all content is at your own risk.
Privacy – Personal information collected from users may be used for website administration, to respond to enquiries and to circulate marketing materials, but that is all. Access to this information is restricted to authorized staff. Please contact us if you wish to access, change or remove your data from our records.
Viruses & defects – This website and its content may not be error-free, free of viruses or free of other harmful components or defects. We do not warrant or represent that the material on this website will be always available, correct, accurate, timely or reliable. You should run your own checks and scans. Access to this website may be suspended without notice in the case of system failure, maintenance or repair or any reason beyond our control. We will not incur any liability or penalty for any error contained within the website, the performance and or availability of the website.  We reserve the right to change or discontinue any feature or service on the site at any time without notice.
Disclaimers – We will not be liable for any loss or damage, including economic loss and consequential damage, arising from the use of or reliance upon this website or its content by you or any other person.  In particular:

We take no responsibility for the accuracy or representation (including as to content, composition, colour and dimensions) of any artworks or associated content (including photographs and descriptions of artworks and artists) supplied by artists or third parties for publication on our website.  You undertake to inspect, or have your agent inspect, the original artworks rather than relying upon samples displayed on our website before purchasing them.
We take no responsibility for ownership of intellectual property rights in any artworks displayed on our website nor for ensuring such artworks do not infringe the intellectual property rights of third parties.  It is your responsibility and each artist's responsibility to check and satisfy themselves regarding the intellectual property rights of each artwork.  You deal in any artworks and the intellectual property rights pertaining to them at your own risk.
Care is taken to ensure that the information presented on this website is true and correct, but we cannot eliminate the possibility of human error, incorrect information provided to us by Artists, failure of Artists to supply updated information. We do not supply any warranties in relation to content represented on the ART ST website.

Indemnity – By continued use of this website, you indemnify us for any damages of any kind arising from the use of this website or from any information, content, materials, products or services.  You also indemnify us for any loss or damage or adverse effect to your computers or data arising as a result of visiting our website or any website linked to our website.
Legal force – You accept these terms and conditions by using the website. We reserve the right to change them at any time effective immediately upon publishing them to the website. They are governed by the law applicable in Queensland, Australia.  We accept no responsibility or liability for any failure to comply with these terms and conditions due to circumstances beyond our control.
Buyer
All the above terms and conditions are applicable to the Buyer plus:
The Buyer acknowledges that any purchase contract of any art that has been displayed on the ART ST website is a contract between the Artist and the Buyer.
The Buyer acknowledges that any purchase contract of any art commission of an Artist made through the website is a contract between the Artist and the Buyer.
All personal information provided by the Buyer to Art St will be kept confidential. Details will be placed in the ART ST Customer Relationship Database and Buyers will receive electronic e-newsletters from time to time. Buyers will have the ability to unsubscribe if they do not wish to receive these newsletters.
ART ST reserves the right to disclose the Buyer's personal information as required by law and/or when it believes that disclosure is necessary to protect ART ST's rights.
The Buyer will be asked to provide feedback on their transaction with the Artist. This feedback may be anonymously published on the website.
ART ST reserves the right to determine if feedback from the Buyer is acceptable for publication on the ART ST website and retains the right to reject should it be deemed by ART ST to be discriminatory, objectionable, in bad taste or unacceptable in any way.
The Buyer and the Artist will take responsibility for all and any transactions including sale price and associated taxes, postage, packaging and delivery of the purchased Art. The sale and purchase contract for Artwork is exclusively between the Buyer and the Artist.
The Artist will retain copyright for all their art - sold or unsold unless otherwise agreed with the Buyer. Please refer to the Commonwealth Government's Copyright Act http://www.comlaw.gov.auww/Details/C2010C00476.
If a Buyer that has purchased copyright in any Artwork directs ART ST to remove the Artwork from the Website, ART ST may do so at its absolute discretion.
ART ST will not act as mediator or arbitrator between Artists and Buyers or Artists and Artists and will not be held responsible for the resolution of any disputes.
The Buyer will indemnify and release ART ST against any and all claims, disputes or actions by it against ART ST or any Artist.
The Buyer releases and indemnifies ART ST and it's employees from and against any and all claims, demands, losses, damages and expenses (including without limitation, legal fees) arising from the Buyer's use of the website, the Buyer's contact of an Artist and the Buyer's purchase of art from an Artist.
Requester (Art Request)
All the above terms and conditions are applicable to the Requester plus:
The Requester will be given a period of 7 days in which to select their artwork based on his/her Art Request, after which time the art will move into the gallery and will be available for purchase by other Buyers.
ART ST does not accept any responsibility for any "Art Request" not being fulfilled to the satisfaction of the Buyer.