Art Sold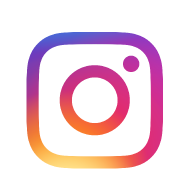 MEET OUR ARTISTS
ART ST artists come from all walks of life and we have a great diversity in age, experience, background and the styles of art we create. The one thing we have in common is a love of and passion for creating!
Karen Collins - Australian Landscapes
Karen's love of nature and animals is reflected in her oil paintings. She especially enjoys re-living the many hikes in Australia's beautiful national parks she has taken over the years.
Accepts Commissions | Free delivery within Australia
Lance Boucaut - Portrait Artist / Streetscape Artist
Lance enjoys painting quaint older houses and Queenslanders of inner-city Brisbane. His streetscapes resonate with vibrant colours, textures and broad brush strokes of acrylic paint.
Accepts Commissions
Anne Armstrong - Artist in Acrylic, Watercolour Inks and Pen
It is important to Anne that her paintings have some sort of "life" connection, be it "characterful" houses, still life creations with favourite pieces of china and bright and colourful fruit or flowers.
Accepts Commissions.
Catherine Marsh - Acrylic Painting
Catherine is currently working with acrylic paints, however she loves the flow of watercolour and silk painting and enjoys ink and pencil sketching. As well as creating gorgeous paintings, she has also designed marine-inspired art for T-Shirts and fabrics which were made into a range of resort wear.
Accepts Commissions

Brian Isbester - Oil Painting, Acrylic Painting
Brisbane Artist Brian Isbester has been painting for 40 years. He is self taught and he enjoys portraits, landscapes, abstracts and still life using oils and acrylics. He decided to return to his painting after a profession career playing Rugby League in Brisbane and Sydney.
Marianne Grigore - Oil Painting, Acrylic Painting, Mixed Media
Marianne's unique colours and style comes from her Aboriginal heritage. She paints from her heart and loves to share her passion for paint with others.
Accepts Commissions
Margaret Frost - Acrylic Painting, Watercolours, Pastels
Margaret enjoys creating peaceful and peace inducing art that comes from anything that hits her emotional button and clamours to be represented in a physical form.
Angela Wilson - Acrylic Painting
In Angela's paintings, she enjoys recreating the essence of changing lights and colours of a waterway or ocean and indulges her passion for waterscapes and marine life.
Accepts Commissions

Sheryl Fainges - Acrylic Painting, Oil Painting, Watercolours and Inks
Brisbane Artist Sheryl Fainges has always studied art, beginning with teacher education training where she studied sculpture. She later went on to study Visual Arts at Griffith University. Sheryl enjoys painting a with a variety of mediums covering a wide variety of subject matter. 
Accepts Commissions.




Janice Lamb - Acrylic Painting
Brisbane Artist Janice Lamb paints for the sheer enjoyment of painting! She loves paint and lots of bright colours.
Accepts Commissions




Max Butler - Australian Landscape Artist
Brisbane Artist Max Butler hopes that his paintings of his travels around Australia of the Australian Landscape will remind you of places you have been and perhaps in your future travels, you will find places that remind you of his paintings.
Accepts Commissions




Glenmary Swan - Mixed Media Artist
Art is about creativity. To Glenmary, it can be on any surface with any material. It can be planned carefully or impromptu. Glenmary likes to create still life, the shapes of birds, landscapes and abstracts.
Accepts Commissions




Kathleen Rousseaux - Oil Painting/Acrylic Painting
Nature is Kathleen's great inspiration. Her subjects are mostly drawn from the diverse and wonderful Australian environment.
Accepts Commissions




Peter Kowalenko - Oil Painting
Peter's beautiful oil paintings often depict subjects commonly overlooked or "hidden in plain sight". He and finds beauty in scenes that contain warehouses and in industrial areas - he shows the extraordinary in ordinary subjects.
Accepts Commissions




Helene Rawson - Acrylic Painting
Helene has worked in most mediums but now prefers Acrylic paints and uses a variety of techniques to produce texture in her work. Her paintings have progressed to being quite colourful and a Contempory Impressionistic Style.
Accepts Commissions




Rod Bailey - Portrait Painting/Oil Painting
Rod enjoys the contrast between the light and shade of an image, while getting immersed in the dominant hues produced. His favourite medium is oil paint and enjoys creating portraits and landscapes.
Accepts Commissions




Bruce Owens - Landscape Artist
Finally finding time to indulge his passion for painting, Bruce is predominantly self taught and influenced by past experience in the commercial art field. He particularly enjoys painting landscapes / waterscapes depicting the reflected light, colour, detail and movement within our environment.
Accepts Commissions