Art Sold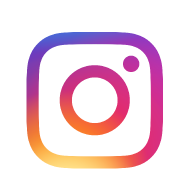 ONLINE ART FOR SALE by BRISBANE ARTISTS
Buy original art directly from our Brisbane Artists
ART ST helps to promote Brisbane's Artists and their art. We offer an online art gallery for those who like to support Australian Artists, identify new talent and buy original artwork directly from the Artist.
"LOW TIDE" by
Karen Collins
Since 2013, ART ST has facilitated the sale of many paintings to customers in Brisbane, interstate and overseas.
We have seen our Artists grow and blossom through exhibiting on and off-line, attending classes and workshops, experimenting with different techniques and styles and continuing to work on their craft. In the future, we hope to see our artists realise their potential, whether that is to become important and influential Australian Artists or simply continue to be contented and satisfied hobby artists.
When ART ST began, my dream was for every home in Brisbane to display at least one original painting by a Brisbane Artist. I am happy to say that, in a small way, ART ST is helping this to happen!
Original Paintings and Art for Every Taste
With a great range of styles and subjects ART ST also offers it's unique, no-obligation style of commissioning. Simply complete the online form, and describe the artwork you would like and how much you wish to pay. Your "Art Request" will be painted by several artists who treat it as an fun exercise. The customer then has a choice of artwork, without an obligation to buy.
Learn more about our Art Requests.
Or if you wish to commission an artist directly, please see the artwork by these artists and contact the artist whose style you like: Anne Armstrong, Karen Collins , Marianne Grigore, Angela Wilson, Angela Wilson, Max Butler, Glenmary Swan, Kathleen Rousseaux, Catherine Marsh. Please note, a 30% deposit may be required for commissioned art.
ART ST Gift Certificates
Give the gift of art! Our Gift Certificates are now available and can be individually customised for a specific occasion such as wedding, retirement, house-warming or Christmas and can be redeemed against any painting which is for sale on our website, Art Request or commission.
Payment can be made online via PayPal or credit card, using PayPal's secure payment portal.
Purchase a Gift Certificate today!


For further information about our Art or Artists, please contact us on Ph: 0413 852 774 or
info
artst.com.au.