HELENE RAWSON
Acrylic Paintings
About the Artist (click to expand)
"My work has progress to being quite colourful ...
a contemporary impressionistic style"
I have had a love of art all my life drawing as a hobby as a child and moving into Art Therapy along with a career of Diversional Therapy mid life. I diversified into my own work on returning to live in Brisbane undergoing many workshops and private tuition which stimulated my passion to paint. Being fortunate enough to be able to sell enough work as I went, enabled me develop and keep learning over the years.
I have worked in most mediums but now prefer Acrylic paints and use a variety of techniques to produce texture in my work. My work has progressed to being quite colourful (Gods Colours as I often say) and a Contemporary Impressionistic Style. My art to me is an extension of myself and as a result I have not been an admirer of Judged Art Shows but have entered local shows in support of organisations and to produce sales, receiving people's choice awards and commendations from judges. Recently I have entered and become a Finalist in such shows as the Brisbane Rotary Art Prize.
Joining local Art Societies has been so beneficial in forming new friendships and sharing. I still enjoy helping others along the way through a group I manage in my local church and any friends who want to learn to paint.

Mostly I hope all enjoy the work of my hands.
@heleneRawsonArt
Art for Sale
Below is a selection of my art which is for sale, wired and ready to hang.
Do you like Helene's Art? Please share!
Please note: Free delivery to Brisbane customers, however, to other areas an additional fee for postage and packaging may be applicable.
@heleneRawsonArt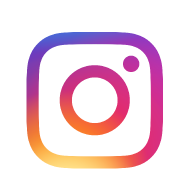 @helenerawson

www.helenerawsonart.com
To view or purchase any of Helene's artwork, please contact her on Ph: ‭‭0405 757 252‬‬ or send her an email:
Provide feedback for this Artist
Have you made a purchase from this Artist? We would like to encourage you to leave your feedback. Great feedback will encourage other people to buy from this Artist. Once you provide feedback, it may be anonymously displayed on this website and in ART ST's social media.
Please email us on info
artst.com.au with your feedback and include your transaction rating of Positive, Negative or Neutral.
Read feedback from this Artist's Customers
No feedback has been received yet. Please check again later.